Looking for a Drywall Repairman?
INTERIOR WALL FINISHES
& DRYWALL REPAIR
30+ Years Experience
Drywall Repairs
Textured Ceilings
Venetian Plaster
Specialty Wall Finishes / Fireplaces
Painting
Water Damage / Fire Damage – Reconstruction
Renovations / Restorations
LOOKING FOR A DRYWALL REPAIRMAN?
INTERIOR WALL FINISHES & DRYWALL REPAIR
30+ Years Experience
Reno & Leak Repair
Textured Ceilings
Drywall Repair
Specialty Wall Finishes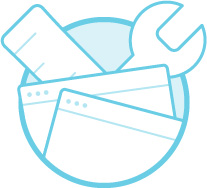 Liability Insurance
Drywall Repairman has commercial liabilty insurance up to 3 Million Dollars. Rest assured, we have you covered.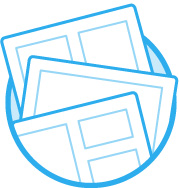 Worksafe BC
All of our workers and sub-trades are covered by personal injury insurance with Worksafe BC.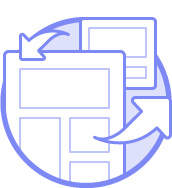 Workmanship Guaranteed
All of our work is Warrantied for 1 year after completion for workmanship
SPECIALTY WALL FINISHES
Venetian Plaster & More
Traditional & Textural Wall Finishing
Texture Repair
We are known for our seamless textured ceiling repairs. It's what we are known for.
Drywall Repair
We can seamlessly patch any amount and any configuration of drywall holes and damages on any project scale
Painting & Specialty Finishing
Over 25 Years as professional painters. There is not much we haven't done
Renovation & Remodel
Often our customers ask us if we can do a full renovation and the answer is yes. We have done many partial and full Renos.
Demo & Disposal
Our demolition crew goes about its business with great knowledge and care.
Flood Damage Repair
We have worked extensively in restoring flood-damaged homes and multi-unit apartments.
Framing & Structural
We can frame out a complete interior layout as part of a repair or new renovation.
Asbestos Abatement
We are certified asbestos abatement specialists.
Textured Ceiling removal
We are experts at removing texture and creating a flat smooth ceiling.
Boarding, Taping & Finishing
We are expert boarders and tapers and can install and finish to a high standard
Carpentry & Trim
Our finish carpenters will deliver the highest industry standard workmanship every time.
Strata Retrofit & Remodel
Experts in Large Scale Retrofits in a Multi Residential envirment
We Have Over 30 Years Experience!
Drywall Repairman in Vancouver BC is known for being "all things to all people" when it comes to drywall repair, drywall installation and finishing for over 30 Years.
Our experience in the building industry covers a wide spectrum, from new home construction to home renovations and all manner of drywall & textured ceiling repair in the Lower Mainland BC.
There is no such thing as a typical job for us. We are involved with many strata corps as their go-to repair professionals. Also taking on major common area retrofits and renovations involving wallpaper, drywall, texture and finish trim work among other trade work.
Our team is also involved with a Major Developer as their preferred warranty professionals, working throughout their many properties in the lower mainland. Electrical and Plumbing companies (re-wiring & re-piping) bring us in to do repairs after their work is done. We have a large resume of large scale multi-residential projects, restoration work in high rises, complete renovations, but we also have a long list of small residential repairs too, that we enjoy doing just as much!
Our Google Maps Locations – Vancouver >  Burnaby >
Thinking of Renovating or Remodelling?
Thinking of remodeling your kitchen or bathroom. Drywall Repairman has extensive experience in remodels of every shape and size. From the design up, we can walk you through the whole design process from plans to final product.
You may already have your plans and designs ready and simply need a general contractor to facilitate and manage the work scope. We can do that for you while ensuring that the whole process is as painless a process as possible. It's something we have worked on for 30 plus years.
Need Advice on How to Proceed?
If you have been thinking of finishing your basement or redoing your tired old kitchen and are unsure of how to proceed, call us for a free in-home consultation on what options are possible for you.
We will do our best to give you the best advice based on our experience. Our focus is to give you what you need and work within your budget.
Who knows, we may even have design ideas that you may never have considered and pleasantly surprise you with our design concepts.
Your Ceiling Caved in…
Now What?
I had this very same question asked of me from a frantic customer who's ceiling, suddenly collapsed, almost on top of the tenants while watching TV.
We came as soon as we could and fixed the problem before anyone could develop any traumatic memories of the event. Stuff just happens! The ceiling, over time, could have been weakened by a slow, inconceivable roof leak and then all of a sudden the ceiling decided to give way.
Most of our ceiling and drywall repairs are not that dramatic. What we usually get are calls relating to patching up holes after the plumber or electrician has come and gone and left the remnants of their repairs….holes everywhere. On textured ceilings and walls. This is what we do well. We seamlessly patch drywall holes of any size and texture blend to the highest industry standard. We also paint after patching, finishing any repairs to ceilings and walls perfectly – commercial of residential. Call: 604.961.4923
We are a small family run business in Vancouver BC. We are large enough to do those big jobs, yet small enough to still care. Our attention to detail is what we are known for. We are also known for doing the jobs that others will not do. Regardless of the type of project you have, call us (604-961-4923) and we can come up with a solution to suit you.
Our pricing is transparent and competitive. We do our best to be upfront with all of the costs necessary to do the best work possible.
Nothing says commitment like longevity! We are proud of our commitment to our craft and our customers.